How to Add Widgets To Your WordPress Blog/Sidebar
How to Add Widgets To Your WordPress Blog/Sidebar
It's a WordPress guide will show you step by step the way to add widgets to your WordPress blog sidebar.
Your WordPress site works with some standard widgets already added to your sidebar and some more as you are able to drag and drop in to any predefined widget location. (Primary Sidebar, Content Sidebar, Footer Widget Area etc.)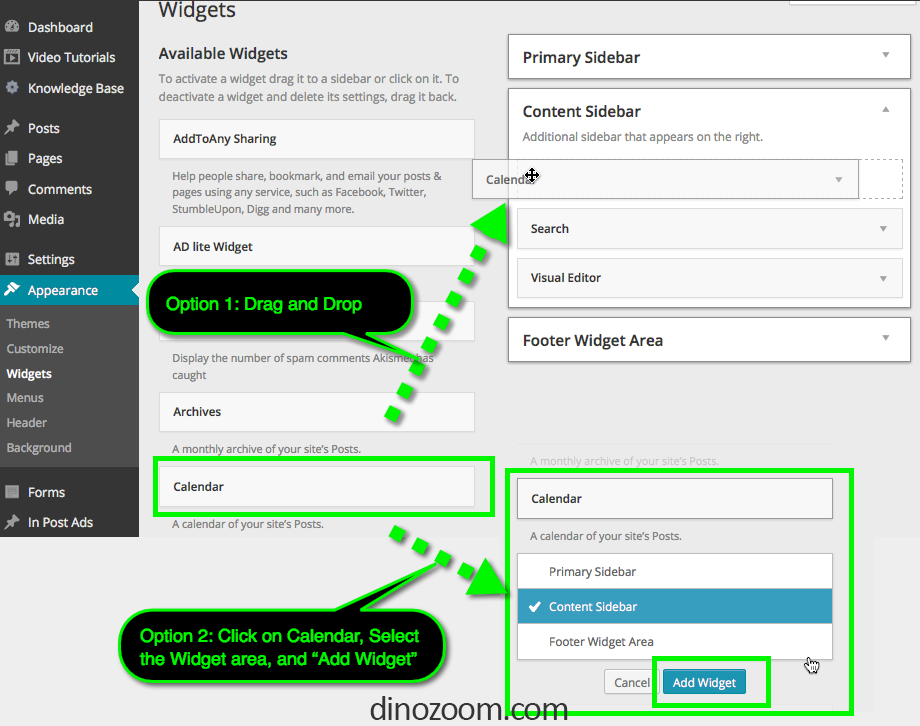 Managing widgets on your WordPress website is as easy as drag and drop and point and click.
Go your Dashboard, choose Appearance -> Widgets.
Select a Widget and either move it to the sidebar where you want it to show, or simply click the widget and hit the Add Widget option.
To set up the Widgets inside the sidebar or Widget area, drag and drop it into position. You may also drag and drop widgets from 1 widget location to another one.
To customize the Widget properties, click on the down arrow in the top right corner to expand the widgets user interface.
To save the widgets customization or setting up, just click "Save".
To remove the widget, mouse click Remove or Delete.
Thanks.